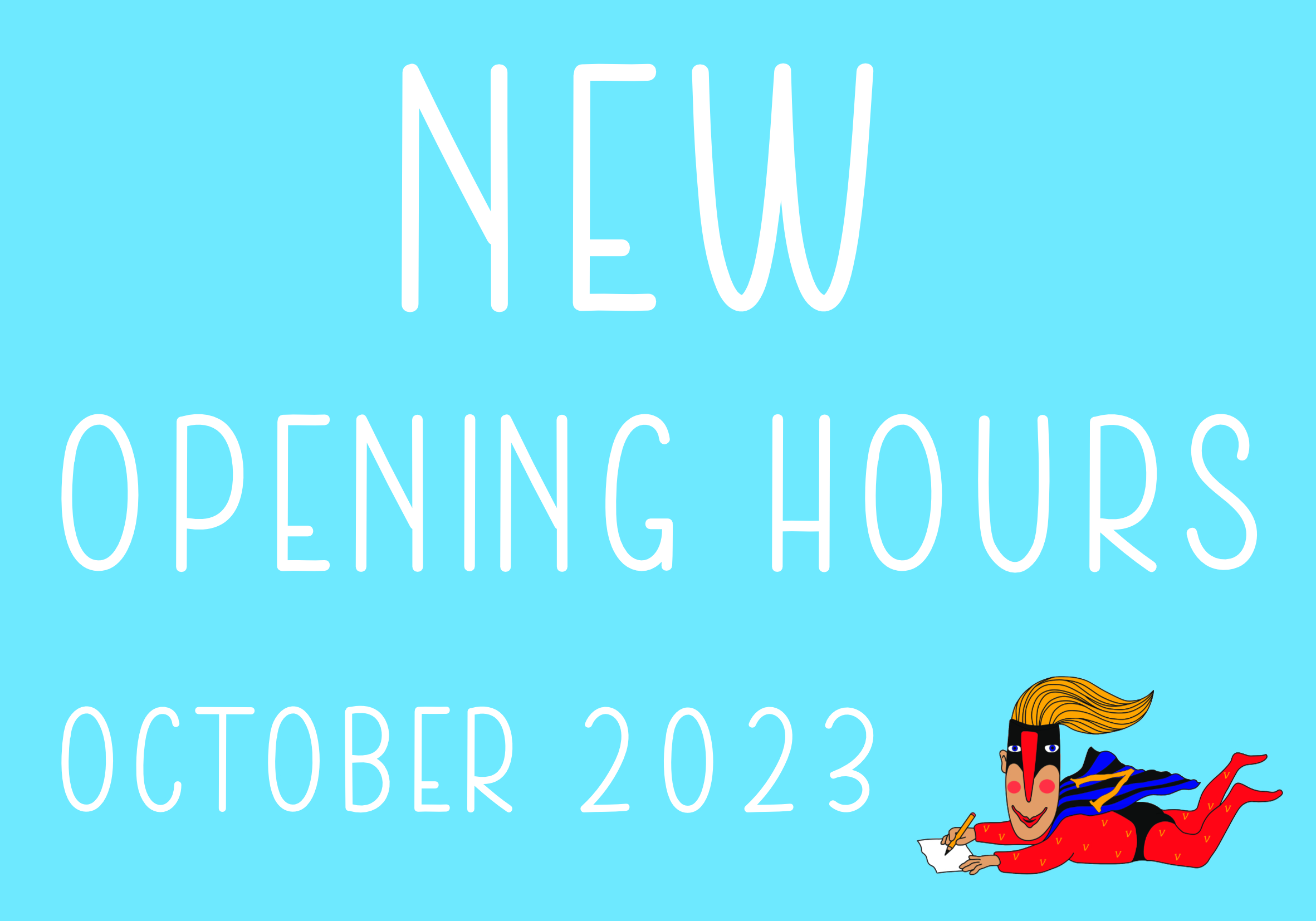 We have been reviewing our opening hours recently. After much consideration we have decided to trial a new schedule, which includes re-introducing some Tuesday morning workshops and also involves reducing our opening hours by closing on Saturdays.
This decision has taken into account our ongoing funding, our staffing resources, health and safety requirements, and feedback received from our artist community.
We want to continue to provide a high quality service to the community of Wellington and stay true to our kaupapa of providing a place to create for those who would otherwise not have the opportunity. We want to do this while remaining financially viable so we can continue to 'Change Lives Through Art' into the future.
Our 'Tuesday Workshop' schedule will be as follows: Once a month, we will have a tutored workshop which will run from 10:30am – 12:30pm. Bookings will be open for up to 12 people. These workshops will be on a wide variety of topics, and will include clay classes.
On the Tuesdays when these workshops are not operating, we will continue to offer a 'Mini Workshop' in the main studio for those who want to join in between 10:30am – 1:30pm. Bookings will not be necessary for these classes. During the Tuesday Workshops and Mini Workshops, there will be an area set aside in the main studio for those wanting to work on their own projects. The clay room and tool workshop will be open on Tuesdays after 1:30pm.
We will also be re-opening the clay room on Mondays as part of our new programme.
These changes will take effect from 1st October.
If you have any questions or feedback about these changes, please contact us on 04 4991030 or email vincentsartworkshop@xtra.co.nz