Friends of Vincents
Ongoing donations
Ongoing donations are wonderful and help us to plan for the future.
These can be made by regular, automatic payments to our bank account:
06-0582-0172864-00
Please send us your postal address. We will send you a receipt at the end of the tax year. We will also send you a letter of acknowledgement with our news for the previous year.
(All donations over $5 qualify for a tax rebate of one third of the donation at the end of the tax year.)
One-off donations
Any contribution (small or large) would make a positive difference to Vincents and would be very, very welcome.
Online donations can be made to our bank account: 06-0582-0172864-00
Please put your name in the reference field and call it "Donation" for our file purposes.
Friends of Vincents Shield
With your permission, we would love to add your name on a plaque to our fabulous Friends of Vincents Shield which is displayed in our main art studio. If you choose to be anonymous we will respect your decision.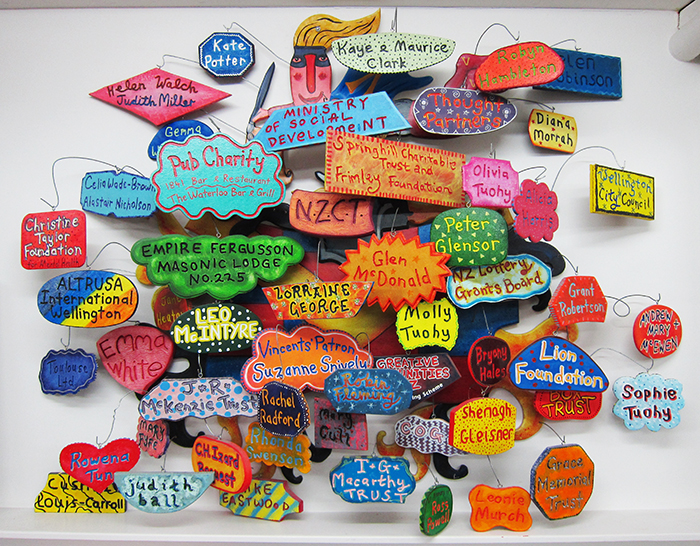 Charities Commission Number: CC29001
Return and Refund Policy
Privacy Policy