Welcome to Vincents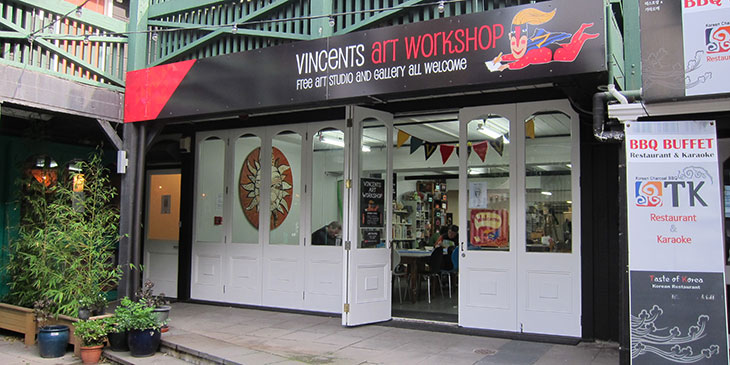 Vincents Art Workshop is a fantastic award-winning art studio in downtown Wellington. Vincents celebrates diversity and welcomes all people – whether you have done a lot of art or none at all. And it's free!
We offer …
A warm welcome

Art materials, equipment, expertise and inspiration

A place to learn new skills and explore your creative side

A safe environment to work in

Friendly, helpful tutors who are skilled artists

Opportunities for artists to exhibit their work

A chance to work on community art projects

A day just for women (Thursdays).
We are located at Willis St Village, 5 / 148 Willis St.